Show Taxi
KEE Club
6/F, 32 Wellington Street, Central, Central, Hong Kong, Hong Kong

中環威靈頓街 32 號 6 樓, 香港
Nelly Fung: Dear Mother Putnam
More Details
Dear Mother Putnam – Life & Death in Manila During the Japanese Occupation 1941-45 is a day-to-day eye witness account describing life, death, survival and the political developments during World War 2 in occupied Manila. Written by her father, the late Ambassador Marcial P Lichauco, Nelly Fung will talk about her experiences of re-editing her father's diary for the modern reader and its historical context and relevance today.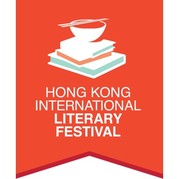 Event Host
Hong Kong International Literary Festival
You already have an order in progress. Would you like to cancel the previous order and start again, or would you prefer to return to the previous order instead?
It seems you already have an order in-progress. Please finish or cancel your existing order before starting a new order.
Cancelling previous order...
Your order is already cancelled.