Venue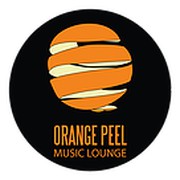 Orange Peel Music Lounge
"Nestled in the busy heart of LKF, on the second fl of a commercial building sits OP, not an unlikely place for a restaurant/bar. But perhaps unusual for a place which is trying to re-establish a missing link of bringing elements of the old and the new together under one roof.

At OP one would experience a touch of culture, a dash of art, great music, and of course, good old times for everyone who comes up. These days, it seems those elements are often missing in our bustling city and on the streets below.

A centrally located hub, a place to meet up, chat and relax…. Expect wholesome healthy food and tidbits, and look for their own signature drinks or be creative and let the guys mix you a personal "namesake" cocktail for your enjoyment!

Come up and listen to one of many informative seminars on health, tips on diets, or get a few recipes for today's contemporary lifestyles, or simply meet up with old friends; maybe get introduced to new ones along the way too! …. And Why not?

Admire the art murals on the wall, watch a movie, or just hang out late night to catch a fun jazz jam, and grab a late night snack while you're at it… it's all there. Make OP your one-stop relaxing place or on those days when you simply feel like you need a small break from it all….. Let us be your "home" away from home.

Do you have a business group meeting? Or maybe a private birthday bash you want to celebrate with your friends …. Just call the reservations hotline and book out the "Terrace" area for the afternoon or evening.

Rest assured, OP will make sure you stay connected through our super high speed Wi-Fi just in case you have to send that one real important message or email. Feel free to top off your "LOW BATT" phone at one of our conveniently placed stations while you are enjoying your cocktail or favorite drink.

In time …… OP will come to be simply known as the place "To Be At". "
https://www.ticketflap.com/orangepeelmusicloungehk
2/F, 38-44 D'Aguilar Street
Ho Lee Commercial Building, Central, Hong Kong
Hong Kong
There are no current events.