Show Taxi
AESOP Elements
Shop 2118, 1 Austin Road West, Tsim Sha Tsui, Hong Kong
Our Future Voices, with Shelly Bryant
More Details
Creative writing students from HKU and HKBU are joined by poet Shelly Bryant in this evening of poetry readings, co-hosted by Aesop. Bryant will read from her newest poetry collection, Numina, as well as from Unnatural Selection. The students will be given the opportunity to showcase some of their own work.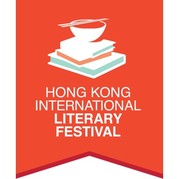 Event Host
Hong Kong International Literary Festival
You already have an order in progress. Would you like to cancel the previous order and start again, or would you prefer to return to the previous order instead?
It seems you already have an order in-progress. Please finish or cancel your existing order before starting a new order.
Cancelling previous order...
Your order is already cancelled.