Show Taxi
Orange Peel Music Lounge
2/F, 38-44 D'Aguilar Street, Ho Lee Commercial Building, Central, Hong Kong, Hong Kong
Orange Peel 音樂酒廊
中環德已立街38-44號, 好利商業大廈2樓, 香港
Omar Musa and the Peel Street Poets
More Details
For over 10 years Peel Street Poetry has been a fixture in Hong Kong's poetry scene, primarily with its weekly open mic sessions. Visiting poet, author and rapper, Omar Musa will take the stage to share his work and speak about his journey as a poet. This will be followed by an open mic featuring some of Hong Kong's sharpest poetic talents. And, to cap it all off, musical performer JUNK! will share what The Blacklight Bazaar described as "a sound so perverse… that it makes your pants tight". It promises to be an eclectic night of poetry, entertainment, and creative vibes!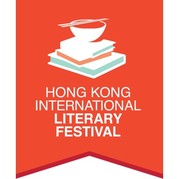 Event Host
Hong Kong International Literary Festival
You already have an order in progress. Would you like to cancel the previous order and start again, or would you prefer to return to the previous order instead?
It seems you already have an order in-progress. Please finish or cancel your existing order before starting a new order.
Cancelling previous order...
Your order is already cancelled.