Show Taxi
Paper Street
The Pemberton, , 22-26 Bonham Street, Sheung Wan, Hong Kong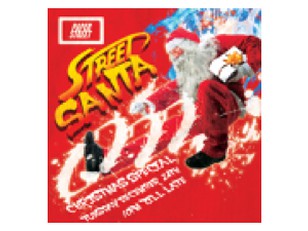 Paper Street Presents Street Santa | Tues 24th Dec
Street Santa has come to town this X'mas Eve
Event Details
Show more
More Details
You better watch out because Street Santa is coming to town!
This Christmas Eve, North Pole's reigning fighting Champion Street Santa brings his 1-2-hook to Paper Street's boxing ring to take on any fighters who would dare!

More than just a fighter, take the heat to the beer pong table, pool table, a game of PS4 or a game of jenga - There's something for everyone!
Need the courage? Get into our X'mas Eve special Open Bar from 8pm-11pm (3 HOURS!)
Book your advance tickets now and save!

- 3 HOURS OPEN BAR (8PM-11PM) -
ADVANCE TICKET: $300
TICKET AT THE DOOR: $350
For table bookings:
info@paperstreethk.com | 3590 2296
You already have an order in progress. Would you like to cancel the previous order and start again, or would you prefer to return to the previous order instead?
It seems you already have an order in-progress. Please finish or cancel your existing order before starting a new order.
Cancelling previous order...
Your order is already cancelled.