Show Taxi
Pacha Macau
Studio City, Estrada do Istmo, Cotai, Macau, Macao
澳門派馳
新濠影滙, 澳門路氹連貫公路, 澳門
Madonna Rebel Heart Tour - Official After Party
Event Details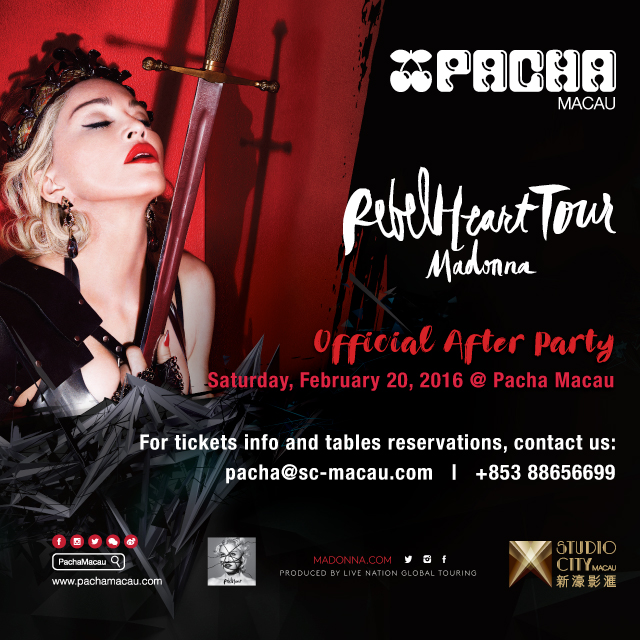 Show more
More Details
The official After Party of Madonna's Rebel Heart Tour will be held at Pacha Macau! Be part of the action in this one-night-only engagement, including a headline act by the winners of our Rebel Heart Tour DJ Search. Tickets at the door are limited and the concert is already sold out, so be sure to book your after party tickets today.
You already have an order in progress. Would you like to cancel the previous order and start again, or would you prefer to return to the previous order instead?
It seems you already have an order in-progress. Please finish or cancel your existing order before starting a new order.
Cancelling previous order...
Your order is already cancelled.