Show Taxi
The Repulse Bay
109 Repulse Bay Road, Hong Kong, Hong Kong
Rosé Revolution 2017 - Hong Kong
More Details
Viva la Rosé Revolution! The world's first rosé festival is back in Asia this May with highly-anticipated events in three key cities: Hong Kong, Singapore, and Tokyo. What better way to kick off summer than by tasting a curated selection of over 20 rosé pours? Rosé Revolution offers a bespoke journey for your palates, and invites you to experience the wines beyond the bottle with exciting happenings!
Bringing it home for the 7th year running, Rosé Revolution continues to introduce the world's best rosé wines to Hong Kong's discerning palates.
Rosé Revolution 2017
Held by the sweeping sea views of The Repulse Bay, Rosé Revolution Festival celebrates the rosé lifestyle with food, entertainment, and above all, summer's favourite drink. Breathe in the fresh ocean breeze and soak in the summer sun from 2-7pm, tasting a curated selection of rosé styles from dry to sparkling, including iconic labels such as Whispering Angels and AIX.
For those who like the finer things in life, enjoy an exclusive VIP area in the historical splendor of The Verandah. Offering select premier rosés and world-class art in the plush grandeur and polished dark wood interior of the Bamboo Bar, the VIP pass is outfitted for those wanting to explore Rosé in style.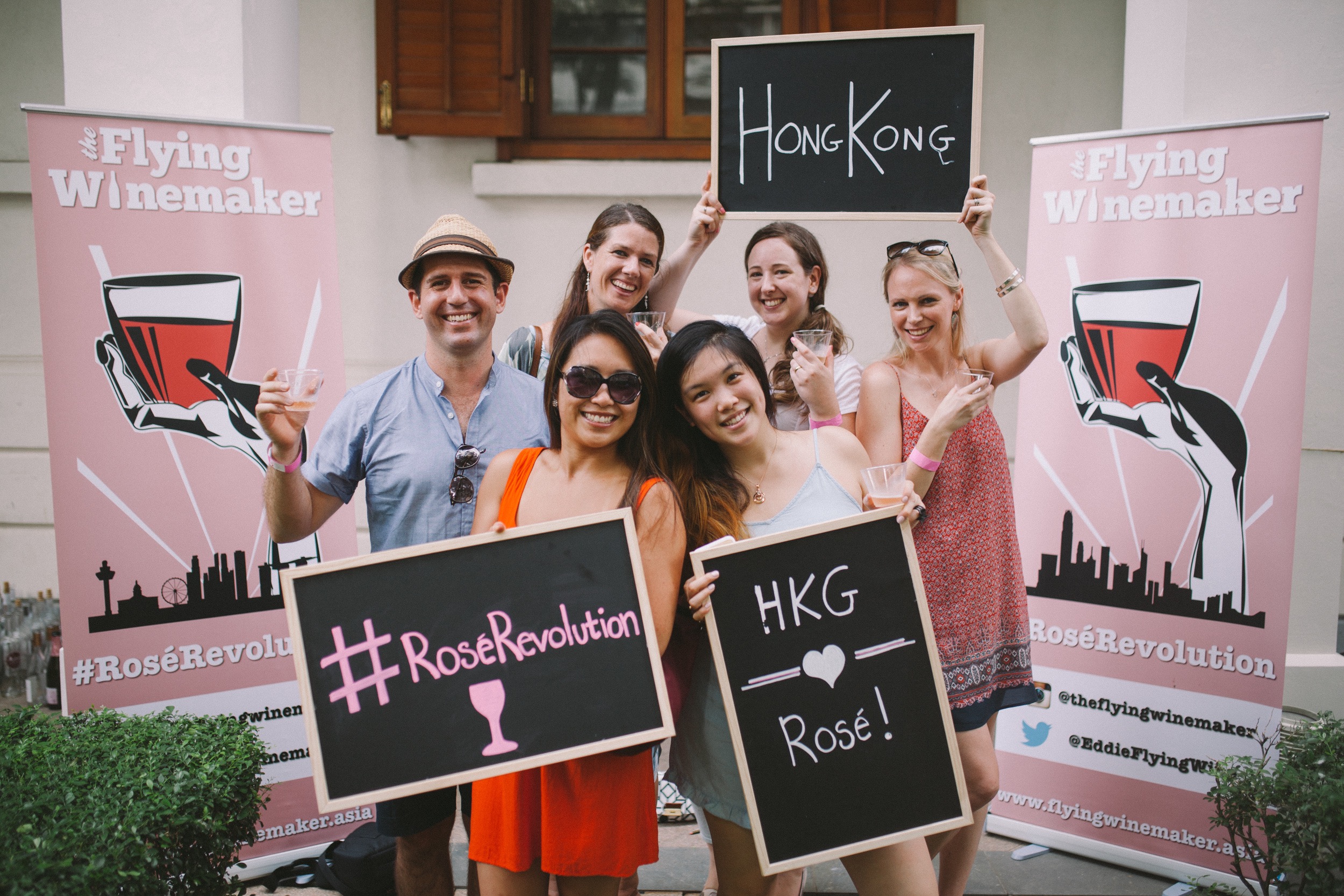 Where: The Repulse Bay, 109 Repulse Bay Road
When: Saturday, May 27 from 2pm - 7pm (Starting at 1pm for VIP ticket holders)
Tickets price: Early-bird $250 / Standard $350 / VIP $600
VIP ticket holder benefits:
- Access to the event from 1pm
- Exclusive access to the Verandah
- 1 hour of free flow canapes from 1 to 2 pm
- Exclusive access to the Pont Des Arts Rosé - Chene Bleu Rose 2016 in collaboration with artist Miquel Barcelo
- Exclusive access to the Champagne booth, presenting Champagne Vilmart & Cie and Champagne de Sousa
- Access to the VIP Bloom Me spa
Dress code: we encourage you to impress in PINK!
So what are you waiting for? Get your tickets and embark on the rosé lifestyle this
summer!
Event Host
The Flying Winemaker
You already have an order in progress. Would you like to cancel the previous order and start again, or would you prefer to return to the previous order instead?
It seems you already have an order in-progress. Please finish or cancel your existing order before starting a new order.
Cancelling previous order...
Your order is already cancelled.