Show Taxi
The Vine
29 Burrows Street, Wan Chai, Hong Kong, Hong Kong
The Vine Centre
香港灣仔巴路士街29號, Wan Chai, Hong Kong, 香港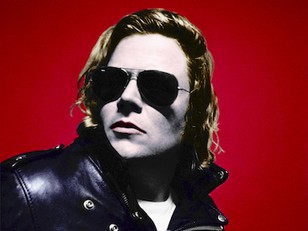 Rover (Le French May 2017)
Event Details

Show more
More Details
Presenting his second album Let it Glow in Hong Kong, Rover brings his own brand of music to the Vine Centre. Is that pop? Is that rock? We don't know and, actually, we don't care. Rover's music, like the way he composed
it (he often writes all night long), doesn't force anything– so Let it Glow unfolds as a unique statement for our time, where you can pick out influences if you want or simply be captivated by the musical flow, crystalline and gravelly by turns.
Rover (Timothée Régnier)
Born in Paris, but brought up in New York, Régnier spent three years in Beirut, Lebanon as a member of the French-Lebanese punk rock group The New Government. In north Brittany, over a secluded winter, Rover (a reference to his life of travel) was born and his first eponymous album was released in 2012, to massive acclaim. It won the French Music Awards' Revelation category. The follow up Let it Glow was released in November 2015.
Event Host
Alliance Francaise
You already have an order in progress. Would you like to cancel the previous order and start again, or would you prefer to return to the previous order instead?
It seems you already have an order in-progress. Please finish or cancel your existing order before starting a new order.
Cancelling previous order...
Your order is already cancelled.