Show Taxi
FWD HOUSE 1881
House 1881, 2A Canton Road, Tsim Sha Tsui, Hong Kong

九龍尖沙咀廣東道2A號「1881」主樓, 香港
Sake Walk 2019
Hong Kong's largest sake consumer event
Event Details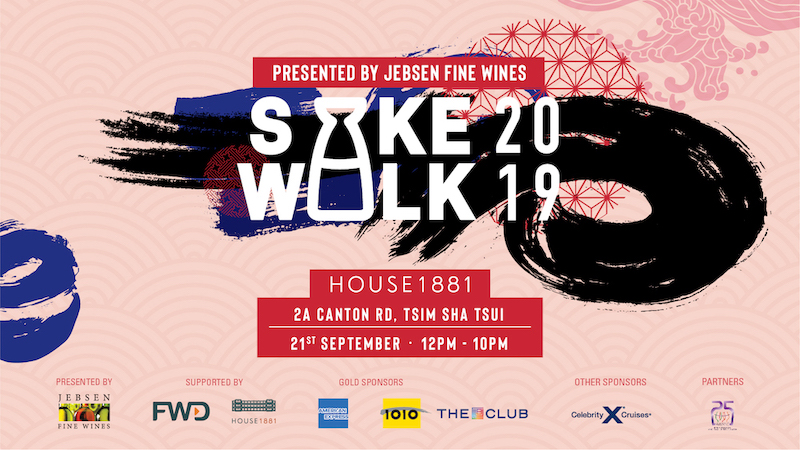 Show more
More Details
Jebsen Fine Wines invites you to 'Discover the Fragrant World of Sake'
Calling all connoisseurs and lovers of good drink and food!
You may be familiar with what makes an excellent wine, whisky, and cognac. But what about sake? In recent years, sake has been all the rage in the premium drink market all over the world. With sake exports from Japan having more than doubled in the last decade, it's truly the next big thing in the world of fine alcoholic drinks.
As one of Hong Kong's biggest importers of sake and an exclusive distributor of some of Japan's finest sakes, Jebsen Fine Wines is hosting the largest sake event ever in Hong Kong, for lovers of sake and also those who want to explore the fragrant world of sake.
Showcasing over 80 sakes from 14 breweries across Japan offering guests the opportunity to discover, try and buy.
Event Host
Jebsen Fine Wines
You already have an order in progress. Would you like to cancel the previous order and start again, or would you prefer to return to the previous order instead?
It seems you already have an order in-progress. Please finish or cancel your existing order before starting a new order.
Cancelling previous order...
Your order is already cancelled.