Show Taxi
XXX
353 Des Voeux Road West, Sai Wan, Hong Kong, Hong Kong
Bass Music China presents Sam Binga "WASTED DAYS" Asia Tour
Event Details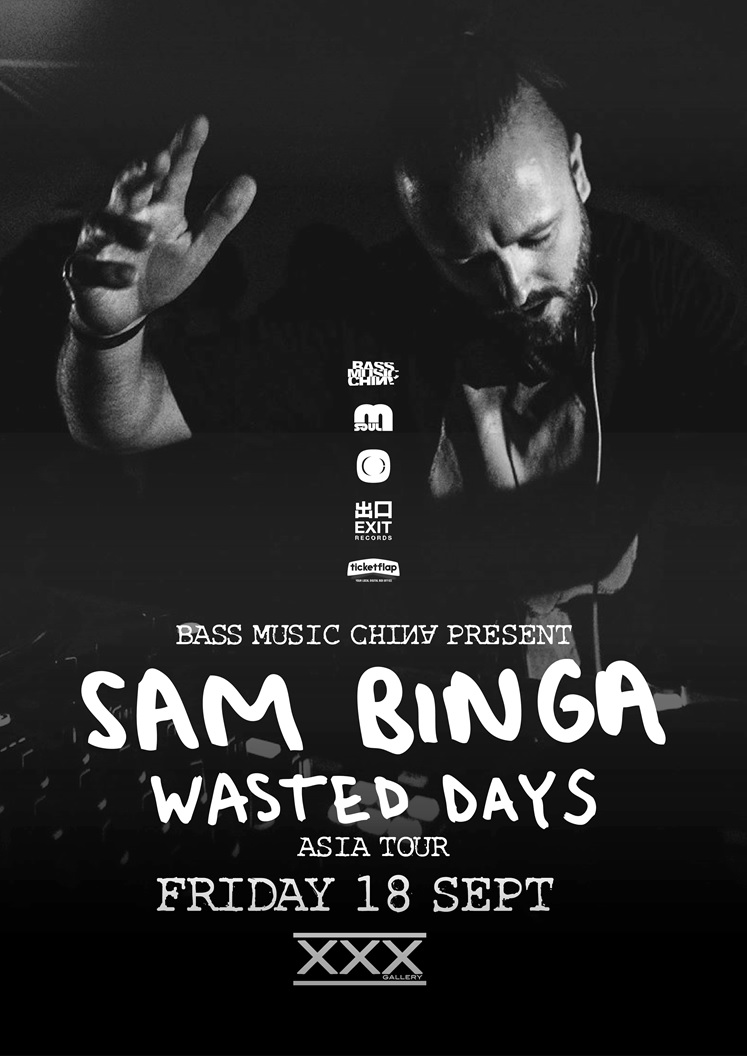 Show more
More Details
Bass Music China Presents - Sam Binga "WASTED DAYS" Asia Tour

Sam Binga has been putting his own slant on UK dance music for a decade and a half. Originally named Baobinga, he rose to prominence in the (shhh!) hardcore breaks era, but in recent years has moved to a quicker tempo, releasing a series of well-received singles that are closest to jungle and juke, but often rely on half-time hip-hop style beats for their potency.

His debut album under the Sam Binga name will arrive on veteran drum and bass label Critical. It's titled Wasted Days, and will be released on September 11 with a real rogue's gallery of guest spots including Warrior Queen, Slick Don, Rider Shafique, Chimpo, Om Unit and Fox.
Event Host
Bass Music China
You already have an order in progress. Would you like to cancel the previous order and start again, or would you prefer to return to the previous order instead?
It seems you already have an order in-progress. Please finish or cancel your existing order before starting a new order.
Cancelling previous order...
Your order is already cancelled.