Show Taxi
KEE Club
6/F, 32 Wellington Street, Central, Central, Hong Kong, Hong Kong

中環威靈頓街 32 號 6 樓, 香港
Cheryl Tan: Sarong Party Girls
More Details
Cheryl Tan's irreverent 2016 novel Sarong Party Girls is described as Emma set in modern-day Asia and with a twist. It follows the journey of moneyed and glamorous protagonist Jazzy in her quest to find an ang-moh – a white, foreign - husband. Join us over a leisurely dim sum lunch with Tan and moderator Jason Ng.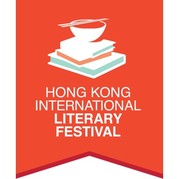 Event Host
Hong Kong International Literary Festival
You already have an order in progress. Would you like to cancel the previous order and start again, or would you prefer to return to the previous order instead?
It seems you already have an order in-progress. Please finish or cancel your existing order before starting a new order.
Cancelling previous order...
Your order is already cancelled.