Show Taxi
Secret Location in Tai Kwun
The location will be reflected on the ticket purchased, Hong Kong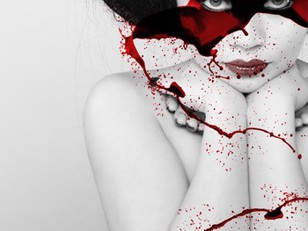 Secret Theatre
Secret Theatre Project HK 2
Event Details
Show more
More Details
After another run of sell out shows in New York and London the Secret Theatre Project is back in Hong Kong! Last year saw the first immersive production in Asia with the sell out run of SE7EN. Now the team is back in Hong Kong with another wild ride! Last year the show sold out very quickly so be sure to get in early.
So buy your ticket! Get the secret address to one of the most outrageous venues in Hong Kong. Remember your password, and open the door to a truly unique experience where you are part of the show!
Please note the shows sell out very quickly so tickets are non refundable/transferable. So what are you waiting for? Buy the ticket, take the ride!
Secret Theatre Projects by Secret Studio Lab have included Edward Scissorhands in New York in a disused factory, Freakazoid at the Theatre Asylum in Hollywood, Reservoir Dogs in a warehouse in London and SE7EN Deadly Sins, on a boat, speedboat, and haunted mansion on LAMMA island in Hong Kong!
What's next? You will see......
Event Host
Secret Theatre HK
You already have an order in progress. Would you like to cancel the previous order and start again, or would you prefer to return to the previous order instead?
It seems you already have an order in-progress. Please finish or cancel your existing order before starting a new order.
Cancelling previous order...
Your order is already cancelled.