Show Taxi
The Jockey Club Studio Theatre
2 Lower Albert Road,, Central, Hong Kong
賽馬會劇場
下亞厘畢道 2 號, 中環, 香港
Should We Visit North Korea?
Event Details
Show more
More Details
What are the implications of tourists visiting North Korea? Should we avoid trips there? Or should we continue to expose North Koreans to the outside world? Author Adam Johnson, journalist Ilaria Maria Sala, tour operator Rubio Chan and academic Gabriel Chiu are led by moderator Nazanin Bagherzadeh to explore these questions and more.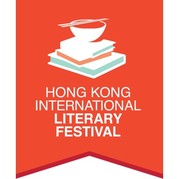 Event Host
Hong Kong International Literary Festival
You already have an order in progress. Would you like to cancel the previous order and start again, or would you prefer to return to the previous order instead?
It seems you already have an order in-progress. Please finish or cancel your existing order before starting a new order.
Cancelling previous order...
Your order is already cancelled.