Show Taxi
Helena May
35 Garden Road, Central, Hong Kong, Hong Kong
SoCO Christmas Carols 2019
Festive fundraiser in aid of SoCO
Event Details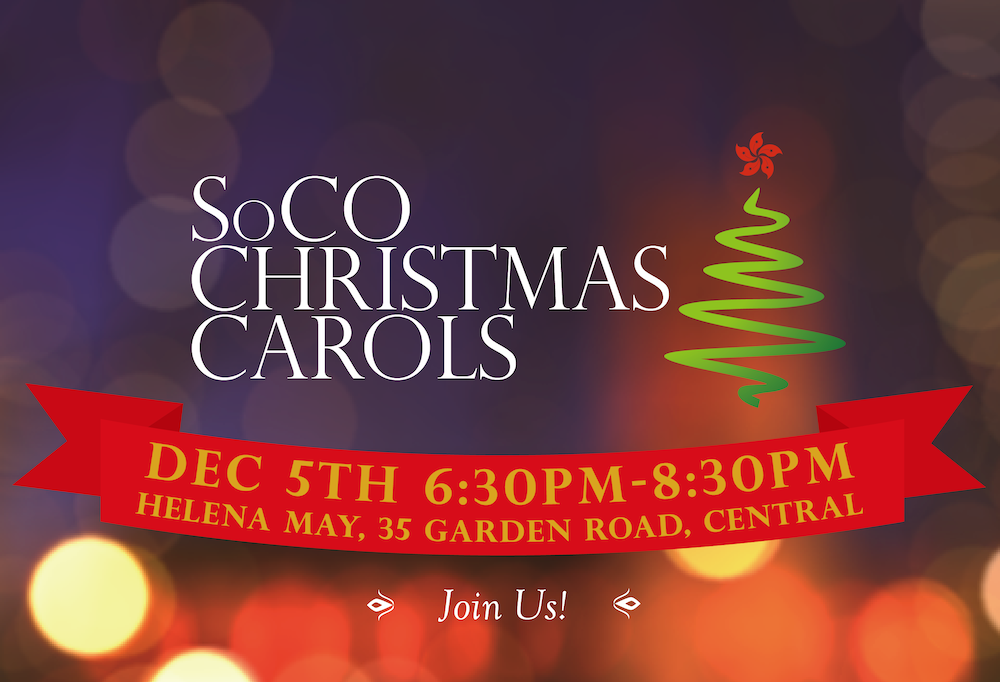 Show more
More Details
Please join us for an adult evening of free flow drinks, canapés and carols in the festive setting of the Helena May to benefit the Society of Community Organisation. This is the 8th annual carol concert and we are thrilled it has become such a tradition for so many.
#carols #festive #soco #fundraising #sococarols #christmascarols #christmascarolappeal
Event Host
Society for Community Organization Ltd.
You already have an order in progress. Would you like to cancel the previous order and start again, or would you prefer to return to the previous order instead?
It seems you already have an order in-progress. Please finish or cancel your existing order before starting a new order.
Cancelling previous order...
Your order is already cancelled.