Show Taxi
The Hub
1F Fortune Building, 150-158 Lockhart Road, Wan Chai, Hong Kong, Hong Kong

香港灣仔駱克道150-158號祥友大廈一樓全層, 香港
Straight Outta Lockdown Standup Comedy
Standup Comedy showcase
Event Details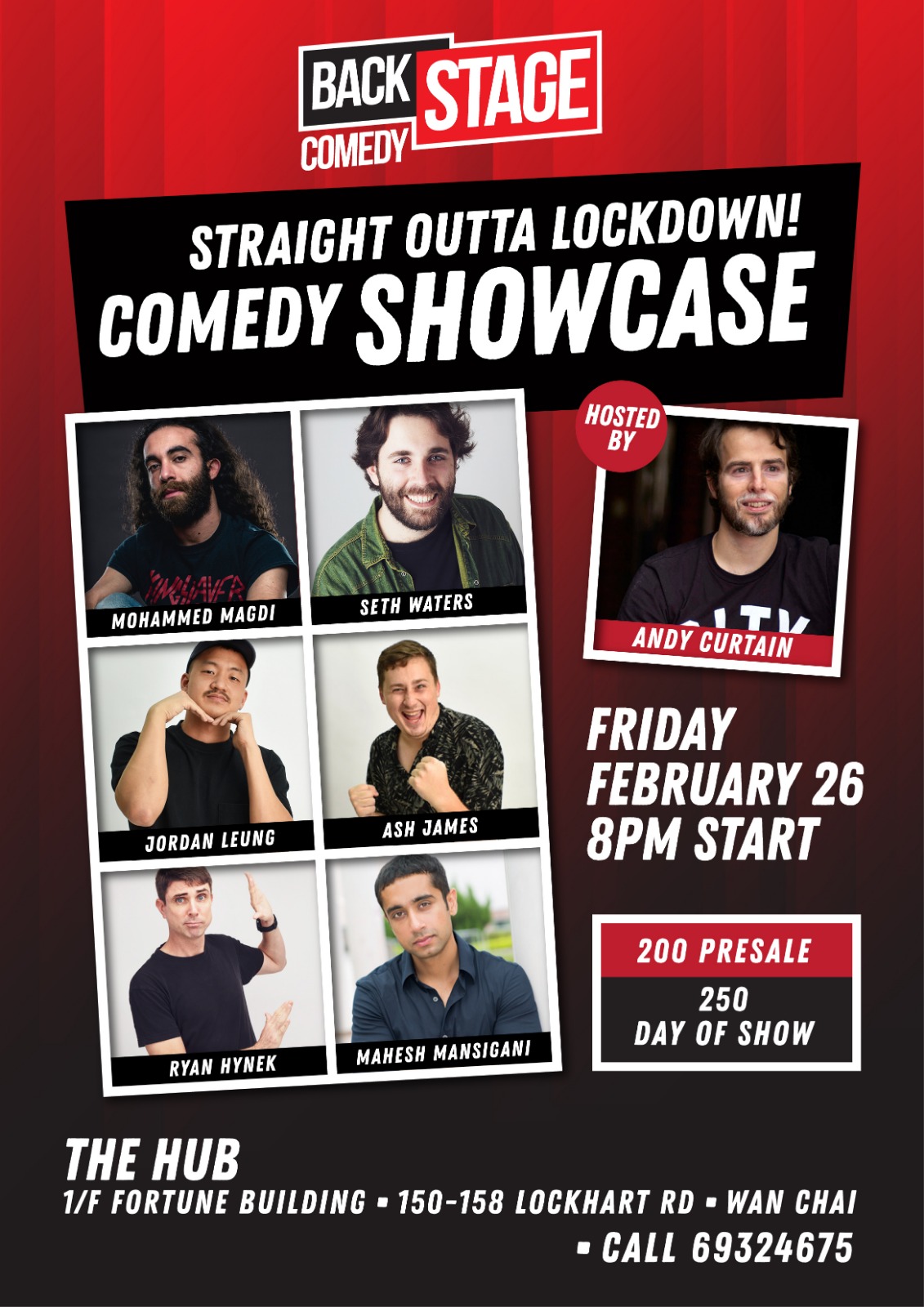 Show more
More Details
This show is now completely sold out, there will be no tickets available on door. Sorry!

Catch our next show and book your presale tickets right now as all the shows are limited capacity and sell out quickly. Link to March 13 show here:
https://www.ticketflap.com/bscshowcasemar13
Er ma god, is it real? Could it possibly be?! We're back baby!!
It's been a long-ass lockdown, and the already mildly insane comedians have been gnawing through their elbows trying to make literally anyone that will talk to them laugh.
And let's face it, Zoom comedy shows blow harder than a signal 10 typhoon.
But sweet baby jaheevus we are hitting The Hub this Friday, and let's just say after a four-month dry spell, some of the comics may finish early… (this is a joke about not having sex).
Limited seats, It's time to laugh friend.
Event Host
Back Stage Comedy HK
You already have an order in progress. Would you like to cancel the previous order and start again, or would you prefer to return to the previous order instead?
It seems you already have an order in-progress. Please finish or cancel your existing order before starting a new order.
Cancelling previous order...
Your order is already cancelled.