Show Taxi
The Jockey Club Studio Theatre
2 Lower Albert Road, Central, Hong Kong, Hong Kong

下亞厘畢道2號, 中環, 香港
Student Story Slam Competition
Event Details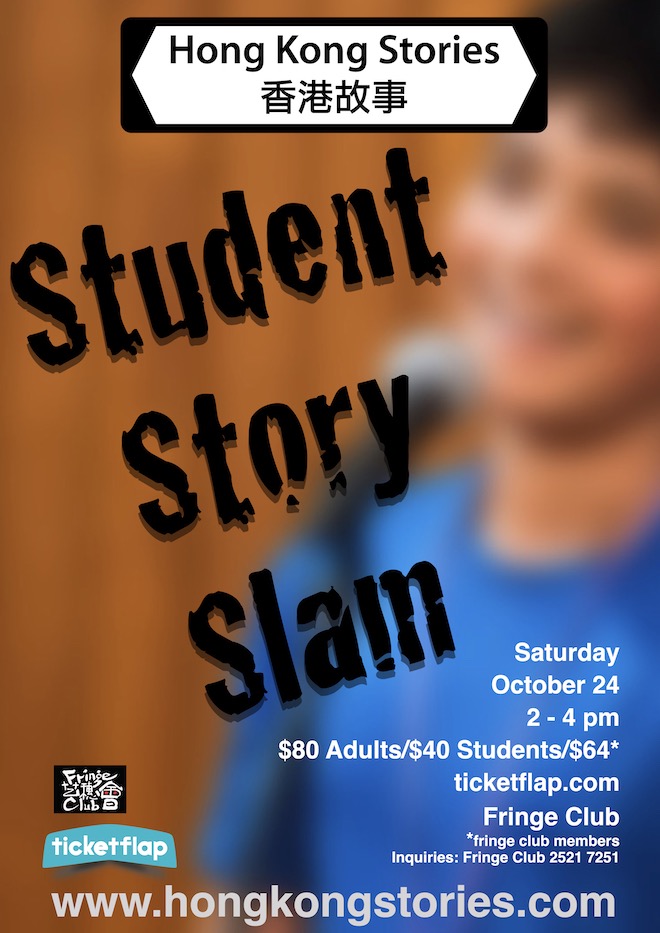 Show more
More Details

Ever wished you had a second chance? Feel like there are only seconds left? Need to get a second opinion? You are not alone!
Join Hong Kong Stories and some very talented students for our second annual Student Story Slam! Watch some of our exceptional students tell their stories on the theme of 'Seconds'.
Hong Kong Stories is a not for profit group dedicated to the art of storytelling in Hong Kong.
Don't give it a second thought! Join us to celebrate student storytelling!
#hongkongstories #competition #storytelling #hkfringeclub
Event Host
Hong Kong Fringe Club
You already have an order in progress. Would you like to cancel the previous order and start again, or would you prefer to return to the previous order instead?
It seems you already have an order in-progress. Please finish or cancel your existing order before starting a new order.
Cancelling previous order...
Your order is already cancelled.