Show Taxi
The Jockey Club Studio Theatre
2 Lower Albert Road,, Central, Hong Kong
賽馬會劇場
下亞厘畢道 2 號, 中環, 香港
Sunil Yapa: Your Heart is a Muscle the Size of a Fist
More Details
In his internationally praised debut novel, Your Heart is a Muscle the Size of a Fist, American-Sri Lankan writer Sunil Yapa reimagines the infamous 1999 World Trade Organisation protests in Seattle, which erupted in chaos and violence as over 50,000 people took to the streets. The story takes place over one afternoon, following the fates of seven characters. Yapa discusses his electrifying novel with moderator Fred Attewill.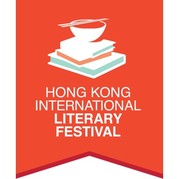 Event Host
Hong Kong International Literary Festival
You already have an order in progress. Would you like to cancel the previous order and start again, or would you prefer to return to the previous order instead?
It seems you already have an order in-progress. Please finish or cancel your existing order before starting a new order.
Cancelling previous order...
Your order is already cancelled.