Show Taxi
The Riff
8/F California Tower, 30-32 D'Aguilar St, Central, Hong Kong
Mohammed Magdi: Red Flags
Event Details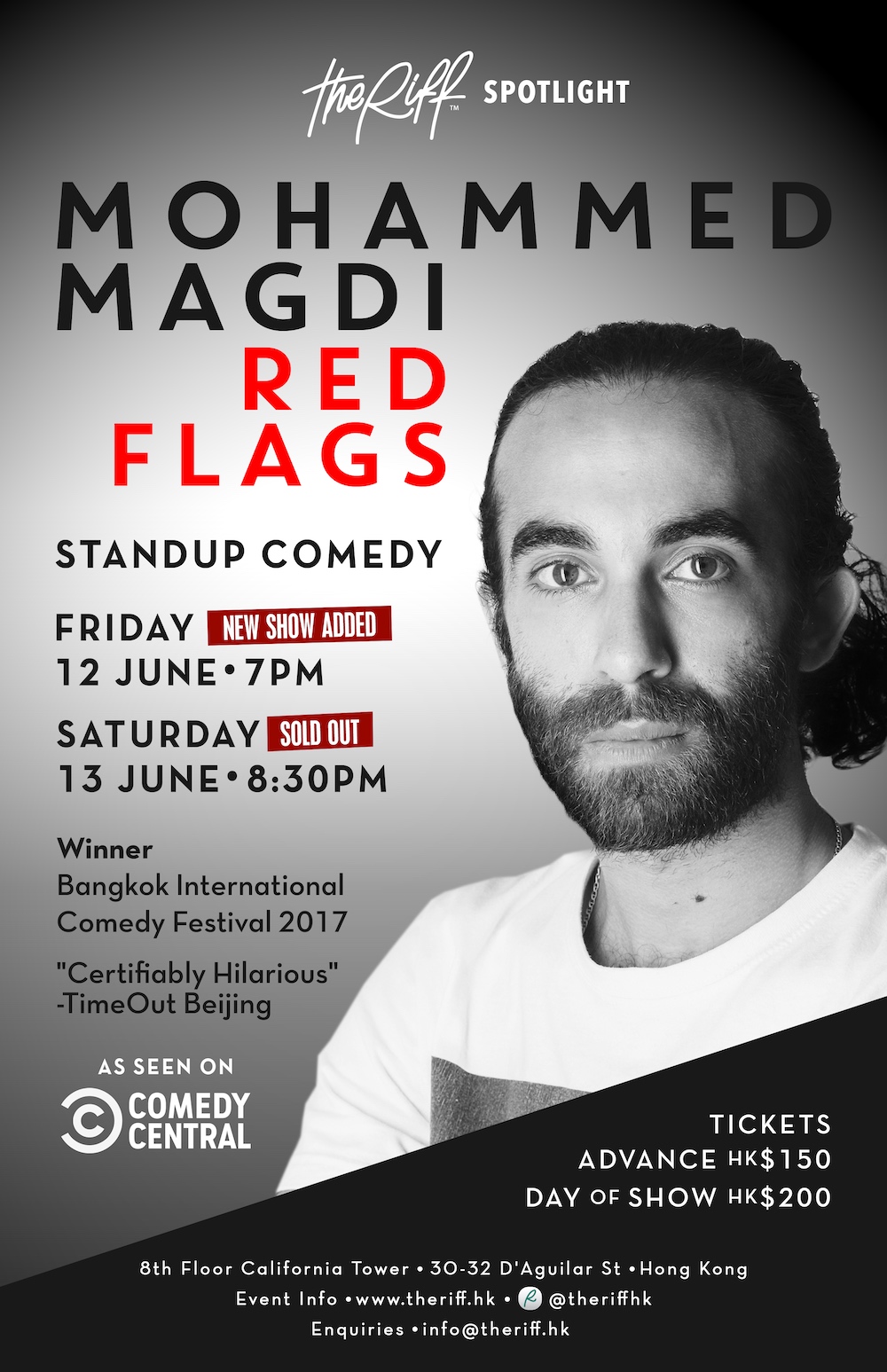 Show more
More Details

NEW SHOW ADDED: Mohammed Magdi Saturday headliner 'Red Flag'is SOLD OUT. Don't worry we gotchu, he's added a new show this Fri. Tickets are on sale and are flying out the door. Don't miss out!
Mohammed Magdi has had a wild journey, from protests in Tahrir Square to teaching English in China to more protests in Hong Kong, he seems to always be in the wrong place at the wrong time. Fortunately, he ended up with one hell of a story and on June 13, you get to hear all about it on his show: Red Flags.
Mohammed's comedy career has taken off in the last few years, he headlined more than 14 countries and 24 cities all over the globe, he is featured on Comedy Central Arabia and he was the opening act for Gad Elmaleh and Jim Gaffigan.
You already have an order in progress. Would you like to cancel the previous order and start again, or would you prefer to return to the previous order instead?
It seems you already have an order in-progress. Please finish or cancel your existing order before starting a new order.
Cancelling previous order...
Your order is already cancelled.