Show Taxi
Rhoda
345 Des Voeux Road West, Sai Ying Pun, Hong Kong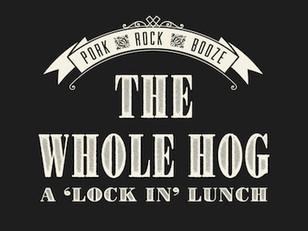 The Whole Hog - A lock in lunch
More Details
The love child of a warehouse party and long lunch, expect long tables and no fuss settings - a format designed to foster informal eating and flowing conversation, all set to a soundtrack of the best 1970s, 80s and 90s rock.
HK$320 pp with unlimited servings. Grab your people. View menu - http://bit.ly/rhodawholehogmenu
You already have an order in progress. Would you like to cancel the previous order and start again, or would you prefer to return to the previous order instead?
It seems you already have an order in-progress. Please finish or cancel your existing order before starting a new order.
Cancelling previous order...
Your order is already cancelled.