Show Taxi
The HKU Black Box
LG.54, Run Run Shaw Tower, Centennial Campus, The University of Hong Kong, Pokfulam Road, HK, Hong Kong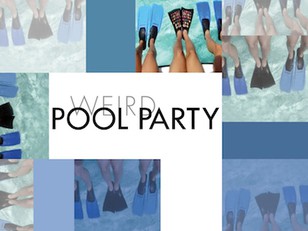 Weird Pool Party
More Details
A Pool Party is about to begin…

It is at a moment on Hong Kong Island when everyone feels squished for time, for space, for talent.

Especially for Mabel, a top student, dropout and dancer: how to feel at home on this Island, with so many expectations weighing in?

Returning home, Mabel lands at a Pool Party, hosted by her high school friends, K and Louis, along with a mysterious guest in tow. Inside this fish-tank of pressure and light, Mabel and K struggle with their friends to figure it out.

A splash of mood and story, and the ongoing mystery of coming of age—come and join us for a Weird Pool Party!
Event Host
The HKU Black Box
You already have an order in progress. Would you like to cancel the previous order and start again, or would you prefer to return to the previous order instead?
It seems you already have an order in-progress. Please finish or cancel your existing order before starting a new order.
Cancelling previous order...
Your order is already cancelled.