Show Taxi
Hong Kong Visual Arts Centre, Lecture Theatre, Level 4
7A Kennedy Road, Central, Hong Kong, Hong Kong
香港視覺藝術中心 (四樓演講廳)
中環半山堅尼地道7A號, 香港
Well Read
More Details
In this session, editor of Los Angeles Review of Books Tom Lutz and editor of Hong Kong Review of Books Alfie Bown come together to discuss their favourite reads of the last 12 months. Come along and add some titles to your reading list! Moderated by Jennie Orchard.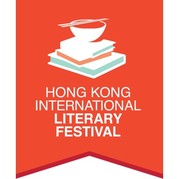 Event Host
Hong Kong International Literary Festival
You already have an order in progress. Would you like to cancel the previous order and start again, or would you prefer to return to the previous order instead?
It seems you already have an order in-progress. Please finish or cancel your existing order before starting a new order.
Cancelling previous order...
Your order is already cancelled.