Show Taxi
Helena May
35 Garden Road, Central, Hong Kong, Hong Kong
Helen Oyeyemi: What is Not Yours is Not Yours
More Details
Helen Oyeyemi's What is Not Yours is Not Yours has been described as "transcendent" by The New York Times Book Review and 
a "flawless masterpiece" by NPR. This enchanting collection is cleverly built around the idea of keys, literal and metaphorical. The key to a house, the key to a heart, the key to a secret—Oyeyemi's keys not only unlock elements of her characters' lives, they promise further labyrinths on the other side. Helen will be joined by Charlotte Merritt to read from the collection and discuss the process of penning each intertwined story.
Helen Oyeyemi's visit is supported by the British Council.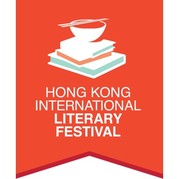 Event Host
Hong Kong International Literary Festival
You already have an order in progress. Would you like to cancel the previous order and start again, or would you prefer to return to the previous order instead?
It seems you already have an order in-progress. Please finish or cancel your existing order before starting a new order.
Cancelling previous order...
Your order is already cancelled.