Show Taxi
The Jockey Club Studio Theatre
2 Lower Albert Road,, Central, Hong Kong
賽馬會劇場
下亞厘畢道 2 號, 中環, 香港
How to…Write a Memoir
More Details
The road to memoir is paved with good intentions. How do you move from situation to story? How much truth do you tell? And what about privacy? What changes have to be made for narrative flow? How do you marry fact and fiction? Leza Lowitz, author of the multicultural best-selling memoir Here Comes the Sun, will discuss her writing process and delve into the joys and pains of the editing, publication, and marketing processes. Participants will be guided through craft techniques and led through writing exercises to help delve into their own material and find the stories within. Lowitz is joined by Erica Lyons Cohen, editor of Asian Jewish Life magazine. Limited Seats.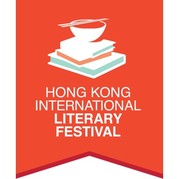 Event Host
Hong Kong International Literary Festival
You already have an order in progress. Would you like to cancel the previous order and start again, or would you prefer to return to the previous order instead?
It seems you already have an order in-progress. Please finish or cancel your existing order before starting a new order.
Cancelling previous order...
Your order is already cancelled.