Show Taxi
Kennedy Town Community Complex, Function Room 3-4, 2/F
12 Rock Hill Street, Sai Wan, Kennedy Town, Hong Kong, Hong Kong
How to…Write Short Stories
More Details
"When you read a short story, you come out a little more aware and a little more in love with the world around you." George Saunders
Learn how to hone your short story writing skills with Shanghai-based writer Jenn Chan Lyman. If you're in interested in participating please get in touch so we can send you more detailed information. Limited seats.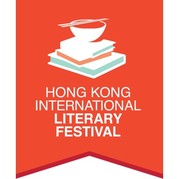 Event Host
Hong Kong International Literary Festival
You already have an order in progress. Would you like to cancel the previous order and start again, or would you prefer to return to the previous order instead?
It seems you already have an order in-progress. Please finish or cancel your existing order before starting a new order.
Cancelling previous order...
Your order is already cancelled.