Show Taxi
KOMUNE, Ovolo Hotel Southside
64 Wong Chuk Hang Road, Wong Chuk Hang, Hong Kong
Rooftop Yoga & Brunch at Komune | Sunday, 23rd June
Core Flow Yoga with Flex Studio followed by Brunch at Komune
Event Details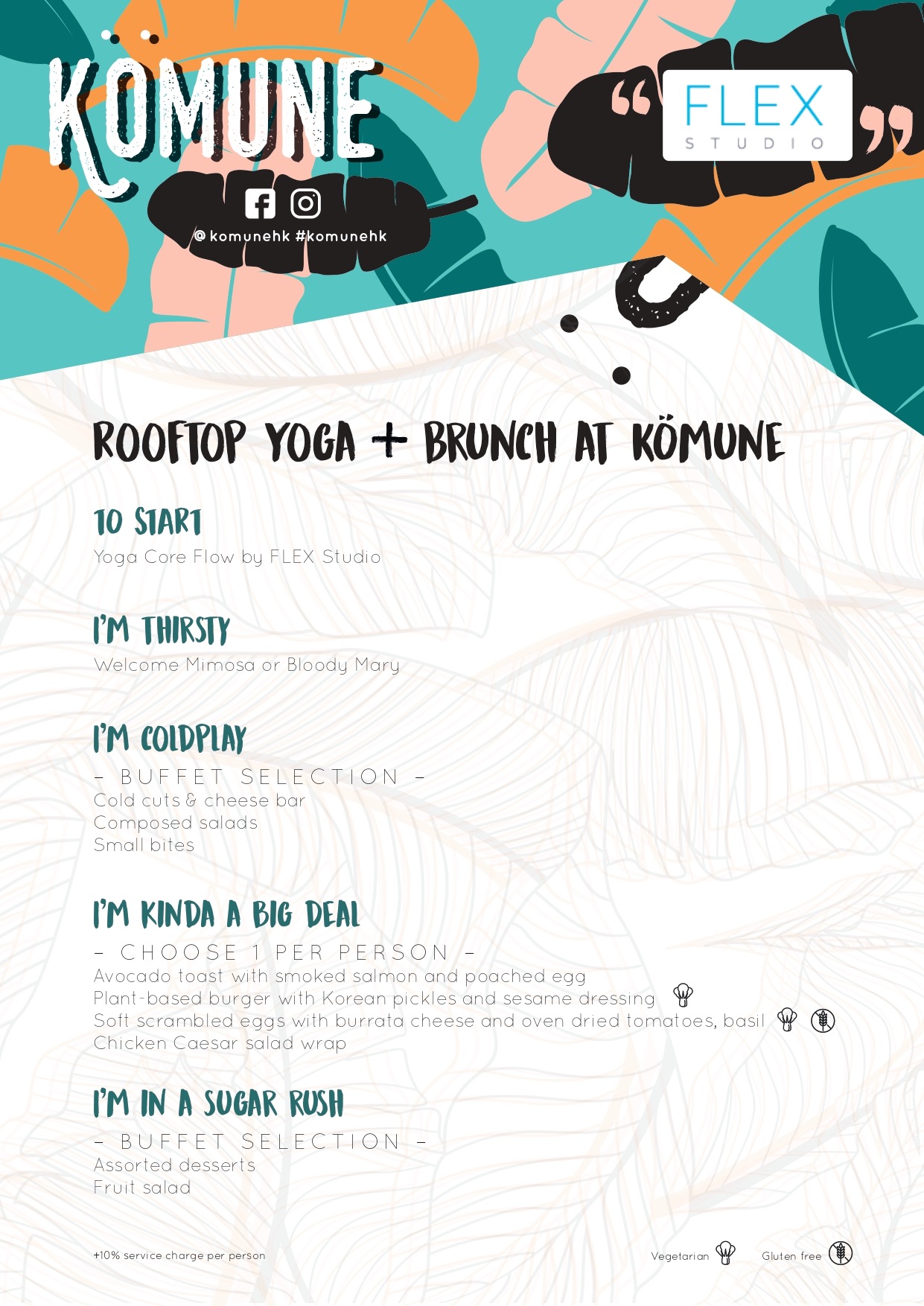 Show more
More Details
Ovolo Southside is taking wellbeing to new heights with a monthly rooftop yoga series. The morning begins with a core flow yoga class led by Flex Studio at Above by Komune, Ovolo Southside's stunning rooftop space overlooking Hong Kong's southern coastline. Soak up the rays as you do your sun salutations before enjoying a hearty brunch at Komune.
60 minute yoga class + brunch with semi-buffet, main course, desserts & welcome drink
HK$440 + 10% per person
#wellness #yoga #weekendbrunch
Event Host
Ovolo Group Limited
You already have an order in progress. Would you like to cancel the previous order and start again, or would you prefer to return to the previous order instead?
It seems you already have an order in-progress. Please finish or cancel your existing order before starting a new order.
Cancelling previous order...
Your order is already cancelled.