Show Taxi
Grappa's Cellar
Jardine House, 1 Connaught Place, Central, Hong Kong, Hong Kong
歌柏絲意大利餐廳
怡和大廈, 中環康樂廣場 1 號, 香港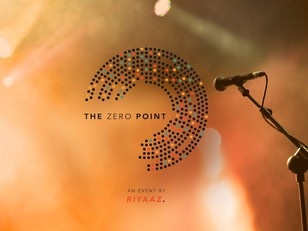 The Zero Point
Event Details
Show more
More Details
Sufi, folk, bollywood, punjabi, hindustani classical, jazz, pop, funk, RnB and soul.
The Zero Point is a celebration of the South Asian music we love, but don't see performed in Hong Kong very often. A unique line-up of tunes, performers from diverse backgrounds and the iconic venue, Grappa's Cellar – this is the first experience of its kind in Hong Kong. And we'd love to share that with you.
A live show with a cosy, acoustic feel, The Zero Point brings together an ensemble of musicians, singers and arrangers to perform diverse music from India and around the world.
An evening to relax, have a drink, enjoy the music you love and discover music you may not have known you loved. This is not your average gig.
Doors open at 6 pm. Show begins at 8 pm.
1 drink included.
Seating is limited and on a first-come, first-served basis. Come early to grab a spot!
Limited VIP tables also available. For information about VIP table reservations, please enquire via Whatsapp/text at +852-98306441.
You already have an order in progress. Would you like to cancel the previous order and start again, or would you prefer to return to the previous order instead?
It seems you already have an order in-progress. Please finish or cancel your existing order before starting a new order.
Cancelling previous order...
Your order is already cancelled.