出示給的士司機
Helena May
35 Garden Road, Central, Hong Kong, Hong Kong
SoCO Christmas Carols 2019
Festive fundraiser in aid of SoCO
節目詳情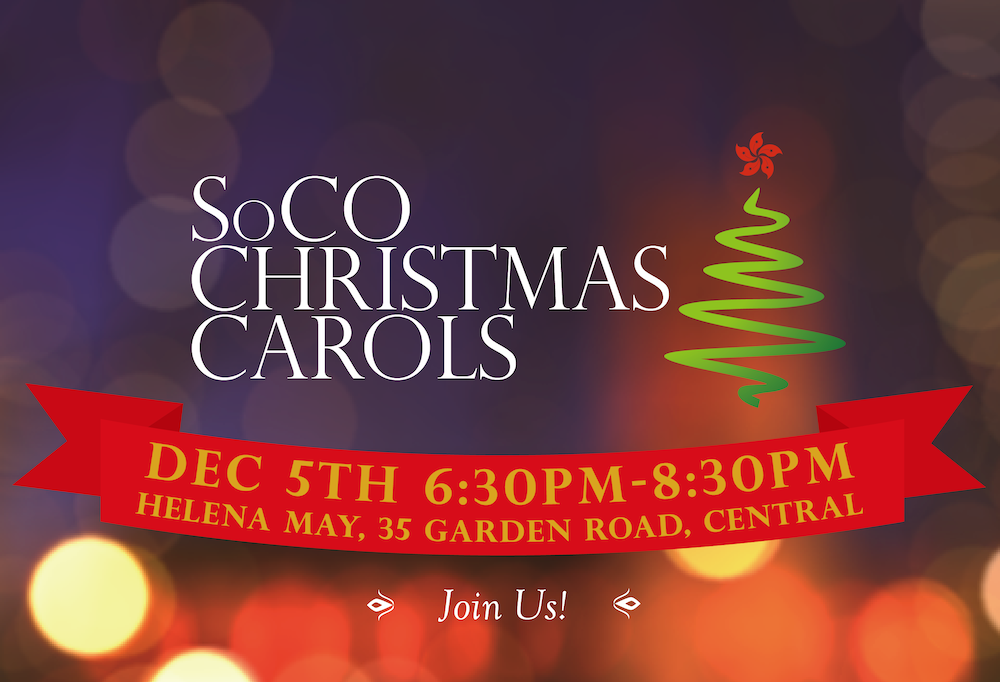 顯示更多
更多細節
Please join us for an adult evening of free flow drinks, canapés and carols in the festive setting of the Helena May to benefit the Society of Community Organisation. This is the 8th annual carol concert and we are thrilled it has become such a tradition for so many.
#carols #festive #soco #fundraising #sococarols #christmascarols #christmascarolappeal
節目主辦團體
Society for Community Organization Ltd.