場地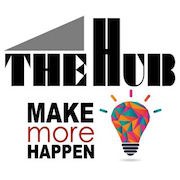 The HUB - The Theatre
The Hub is devoted to becoming the one-of-a-kind multipurpose event venue with superb facilities and strive-for-the-best attitude.
\n
Our event networking service makes us unique in the market. We don't just do events, we connect event partners for networking, for growth, and for opportunities.
\n
Here comes a community and together Make More Happen!
\n
\n
OUR SPACE
\n
THE THEATRE ・ SEMINARS SPACE & WORKSHOP ・ PRIVATE ROOM
FLOOR PLAN
\n
Updated Floor Plan
\n
The Theatre – Multipurpose Event Space : 30 -100 pax (2300 sq. ft.)
\n
Seminar Space: 25-60 pax (980 sq. ft.)
\n
Workshop: 15-30 pax (620 sq. ft.)
\n
Private Room: 3-6 pax (120 sq. ft.) / 8-12 pax (320 sq. ft.)
\n
THE THEATRE
\n
3d00c2_d6a8c536b00d4ecdbb474f0f3c9e2584
3d00c2_9dd7319599964b18b23b53b13a717de4-1024x683
DSC03543
\n
Multipurpose Event Space : 30 -100 pax (2300 sq. ft.)
\n
corporate meeting, training and team building
annual dinner, musical party and talent performance
press conference, product-launch, game show and seminar
Technical Equipment
\n
Theatre lighting: Stage Par Lights, LED Effect Light, Moving Head Beam Light
PA system: Quest MS801 Speakers, Mixer, Amplifier and Equalizer
Projectors: Optoma GT1080 HD 1920×1080; supports 3D projection
The Projecting screens x 2: 92″; 16:9
Video & Audio Communication System and Live streaming service
Sennheiser condenser wireless microphone: Perfect for singers, speakers and presenters
Easy-to-use motorized electric curtain system can keep your event private
Acoustic Cork walls are installed surround the Theatre, which is thermal insulating and soundproofing
The great flexibility in venue setting also makes us a real multi-functional space.
\n
Featuring
\n
200" Video Wall