出示給的士司機
Terrible Baby
4/F Eaton HK 380 Nathan Rd, Hong Kong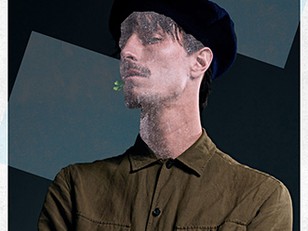 Vita Bergen
節目詳情
顯示更多
更多細節
VITA BERGEN (Sweden)
With over 100 gigs on the European indie music scene, the melodic, explosive, adrenalin-filled, pop-orientated Vita Bergen has made the journey from the underground scene in its small-sized hometown of Gothenburg to the main stages on festivals across Europe. The celebrated Swedish band led by multi-instrumentalist William Hellström has been named the next big thing in the row of Swedish indie exports along the likes of Lykke Li and Robyn with its melodic tunes accompanied by their punk scene live attitude. The band has also made US and pan-European project collaborations with brands like Apple, Toyota and Google, the latter which notably took William around the capitals of France, UK and Spain for a global campaign.
Vita Bergen lead their way through Europe and their international career with the release of their first album Disconnection (Former sub-pop affiliate Glitterhouse Records and Scandinavian Woah Dad! Records) with their chaotic live-shows which have left singer William with concussions and self-sewn (!) wounds.
2019 will be a busy year for Vita Bergen with an album and 4 new singles released accompanied by international touring both in Europe (including a tour stop in Italy, opening the world's biggest most renowned art biennale -Venice Art Biennale). William will be joined on stage by the talented Tuva Lodmark (notably lead singer in the renowned Swedish indie band Pale Honey), Josefin Eklund and by drummer and youth friend Gustaf Gunér.
Vita Bergen is the essence of emotional indie pop music delivered with the heart on the outside. Other notable events on VB's resume includes a number 1 place on the Swedish Itunes-album chart, sold out European tours, the second most added single to German radio stations and one of the most played tracks during all of 2017 on the biggest radio station in Sweden P3.
"An underground success story" – Clash Magazine UK
Discography:
· 2015: Disconnection (Woah Dad Records, Scandinavia/outside of Europe)
· 2016: Disconnection (Glitterhouse Records, Europe)
· 2017: Retriever (Woah Dad Records, Scandinavia/outside of Europe, Glitterhouse Records, Europe)
Links: Spotify, Instagram, Facebook