Subscribe to Ticketflap Newsletter
出示給的士司機
St. Margaret's Concert Hall
2A Broadwood road, Happy Valley, Hong Kong, Hong Kong
Let the Children BLOOM !
更多細節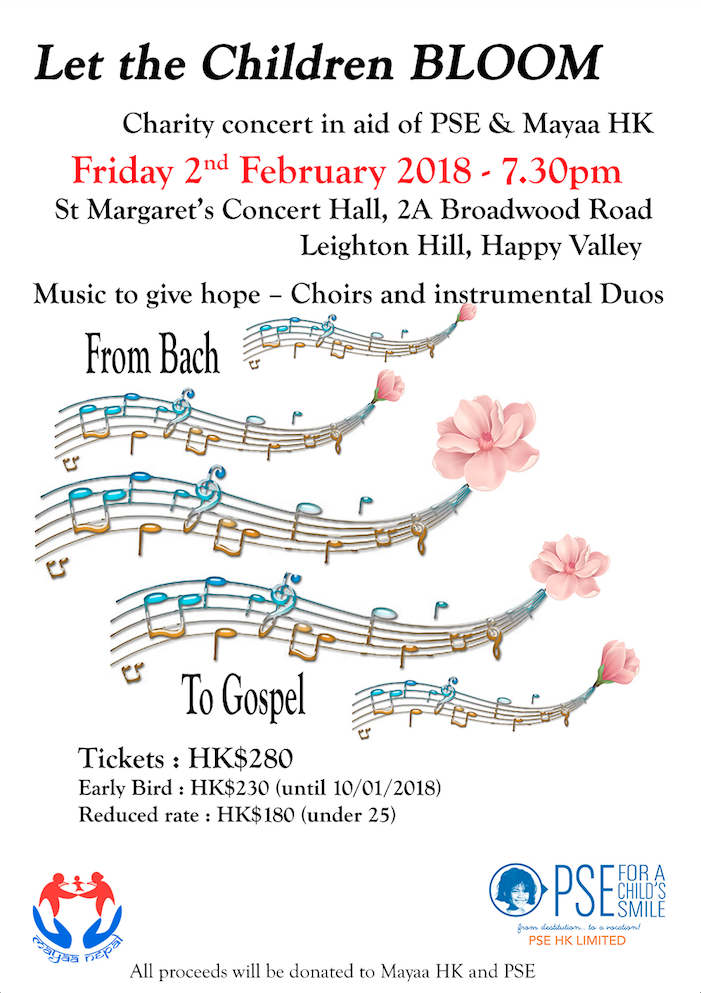 A night of music in favour of vulnerable children!

After the success of the 1st edition, MAYAA and "Pour un Sourire d'Enfant" (PSE) invite you to a new evening of music in aid of children from HK, Nepal and Cambodia.

Enjoy a convivial moment listening to amazing vocal groups and performers and share a glass of wine and home-made snacks during the interval.